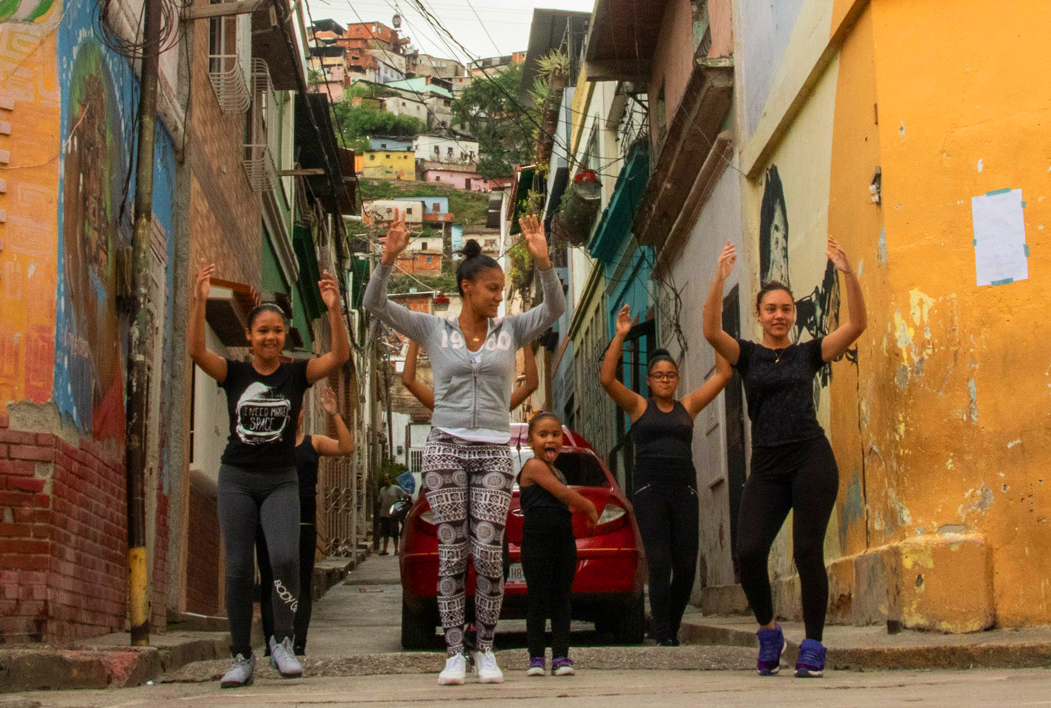 Reports from Other Continents
Friday 18:03 - 18:32 (Episode 1: Mexico, Indonesia, Venezuela)
Friday 20:00 - 20:30 (Episode 2: Democratic Republic of Congo, Kenya, Russia)
Friday 22:00 - 22:30 (Episode 3: India, Suriname, Iraq)
Saturday 04:00 - 04:30 (Episode 1: Mexico, Indonesia, Venezuela - Rerun)
Saturday 06:00 - 06:28 (Episode 2: Democratic Republic of Congo, Kenya, Russia - Rerun)
Saturday 08:00 - 08:30 (Episode 3: India, Suriname, Iraq - Rerun)
Saturday 10:00 - 10:30 (Episode 4: Turkey, Colombia, Morocco)
Saturday 14:00 - 14:23 (Best of Part 1)
Saturday 18:00 - 18:27 (Episode 5: Venezuela, Nepal, Ukraine)
Saturday 20:00 - 20:28 (Episode 6: Ghana, Russia, Mexico)
Saturday 22:00 - 22:29 (Episode 7: Venezuela, South Africa, India, Spain)
Sunday 02:00 - 02:30 (Episode 4: Turkey, Colombia, Morocco - Rerun)
Sunday 04:00 - 04:27 (Episode 5: Venezuela, Nepal, Ukraine - Rerun)
Sunday 06:00 - 06:28 (Episode 6: Ghana, Russia, Mexico - Rerun)
Sunday 10:00 - 10:30 (Episode 7: Venezuela, South Africa, India, Spain - Rerun)
Sunday 14:00 - 14:28 (Best of Part 2)
Sunday 18:00 - 18:32 (Episode 8: Macedonia, Venezuela, Tunisia)
Sunday 20:00 - 20:32 (Episode 9: Venezuela, Indian & Pacific Islands, Tanzania)
Sunday 22:00 - 22:30 (Best of Part 3)
"It's not about the stories you know, it's about the stories you don't know."
This November, Le Guess Who? will launch 'Reports from Other Continents', in which people from all over the world share video reports on topics such as art, culture and music from within their local community—made specifically for, and commissioned by, Le Guess Who?.
Reports from Other Continents is a platform for people to tell their own story.
Typically, Le Guess Who? would share these kinds of special, worldwide musical traditions and cultural developments through concerts and performing artists; but with that not being possible this year, we decided to reach out to artists, musicians, and creatives across the globe to find stories from within their local communities that should be shared with the world. The response was overwhelming, and during LGW ON we are proud to share reports from over 20 different locations.
Below is a full outline of the reports, their makers & the topics they address.
Episode 1:
MEXICO – Reporter: Sonido Confirmación
INDONESIA – Reporter: Adythia Utama
VENEZUELA (1st report) – Reporter: Trópico 70 Diggin Lab
Episode 2:
DEMOCRATIC REPUBLIC OF CONGO – Reporter: Horeb Bulambo Shindano
KENYA – Reporter: Musau Mumo Matheka
RUSSIA – Reporter: Ored Recordings
Episode 3:
INDIA (1st report) – Reporter: Rana Ghose
SURINAME – Reporter: Tolin Alexander
IRAQ – Reporter: Yasser El Sahn & Roula Debes
Episode 4:
TURKEY – Reporter: Bant Mag.
COLOMBIA – Reporter: Marimbea
MOROCCO – Reporter: Houda Abouz (Ma3azef)
Episode 5:
VENEZUELA (2nd report) – Reporter: Trópico 70 Diggin Lab
NEPAL – Reporter: Dostav Dixit & Nitesh Pradhan
UKRAINE – Reporter: Worn Pop
Episode 6:
GHANA – Reporter: Marilena Umuhoza Delli & Ian Brennan
RUSSIA – Reporter: Nikita Rasskazov
MEXICO – Reporter: Hugo Hernández Álvarez
Episode 7:
VENEZUELA (3rd report) – Reporter: Trópico 70 Diggin Lab
SOUTH AFRICA – Reporter: Sibusile Xaba
INDIA (2nd report) – Reporter: Rana Ghose
SPAIN – Reporter: Colectivo Ñingüita
Episode 8:
MACEDONIA – Reporter: Gjorgji Janevski
VENEZUELA (4th report) – Reporter: Trópico 70 Diggin Lab
TUNISIA – Reporter: Toxic Club (Ma3azef)
Episode 9:
VENEZUELA (5th report) – Reporter: Trópico 70 Diggin Lab
INDIAN & PACIFIC ISLANDS – Reporter: BaoBao Chen & Tim Cole
TANZANIA – Reporter: Marilena Umuhoza Delli
Photography by Cacica Honta