Episode 2: Democratic Republic of Congo, Kenya, Russia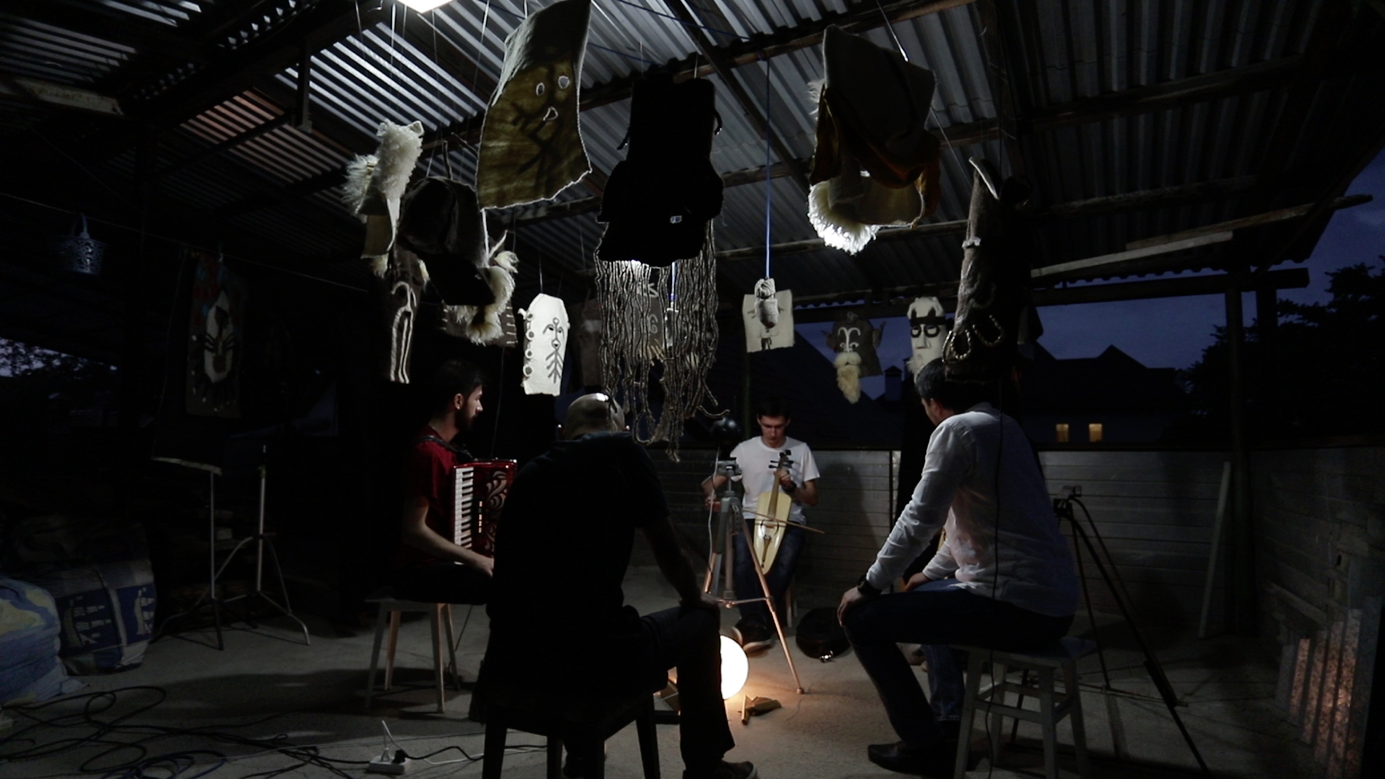 DEMOCRATIC REPUBLIC OF CONGO – Reporter: Horeb Bulambo Shindano
The Report
This video is on a young cultural group composed of youth of two families of Sake Town. In just last 20 years, Sake inhabitants had been forced to displace from their town, fearing conflicts. During the last 20 years of conflict, together with other areas of Eastern Congo, many Sake women were also reported raped, and many children were abducted to join armed groups. These lead the population of Sake to live under psychosis of conflicts and permanent trauma. As a remedy to this, Baeni Mukuba, initiated weekly public traditional folk show to de-traumatize his town. The video is presenting the Baeni, the main character, speaking about how they are fighting traumatism using traditional folks.
The Reporter
Horeb Bulambo Shindano is a film director, producer, journalist, film actor and human rights activist from the Democratic Republic of Congo. Most recently he was the Field Producer for the feature documentary "This is Congo," which had its debut at the 2017 Venice Film Festival. His editorial clients include National Geographic, CNN, and The New York Times. For three years, Horeb hosted the popular television show Monusco Realities for the United Nations in the Democratic Republic of Congo. Horeb has directed a couple of several films, mainly for African audiences.

KENYA – Reporter: Musau Mumo Matheka
The Report
Kenya Mpya is a short documentary showcasing new Kenyan music culture, which is currently led by two genres or movements called SHRAP (Sheng + Trap + Pop) and Gengetone (Kenyan Pop). It briefly takes you through some of the challenges they experience and how they are trying to push the culture forward to the international market.
The Reporter
Musau Mumo Matheka is an event organizer, artist manager, co-founder & curator of SHRAP culture and co-owner of record label ADF Music. Residing in Nairobi (Kenya) he always had a vision of being a public figure in the entertainment industry getting his influences from P Diddy to Steve Stoute. After high school he formed an electronic music group with Gengetone star Benzema, named Lectronica Circle. After a few years, he decided to join a music group from his old friends, named AD Family, where they created a wave of new music trying to change the entertainment in Kenya. Since then Musau rapidly became the connection between 'new Kenya' and the international market for African music.

RUSSIA – Reporter: Ored Recordings
The Report
Circassians are one of the North Caucasus' nations, the region with a diverse and rich culture - although their music is quite obscure, especially outside of this region. Punk-ethnographic label Ored Recordings from the small city of Nalchik explore cities and villages, aiming to find traditional, local, ethnic music of the Caucasian people. Ored Recordings takes different approaches towards traditional Circassian music in its current state: from authentic storytelling to modern post-folk music and black metal, in which melodies and images of Circassian ritual culture are revised.
The Reporter
Ored Recordings is an independent ethnographic project from Kabardino-Balkaria (southern Russia), founded in 2013 by Bulat Khalilov & Timur Kodzokov. Ored Recordings travels to towns, villages and mountain settlements in Kabardino-Balkaria, Adygea, Southern Dagestan and Azerbaijan in search of folk musicians. The guiding principle of the project is the use of recordings made in the field: Ored only uses live recordings and are opposed to studio work with archaic folk music. They are interested in living sound that captures a specific moment with its special atmosphere and natural imperfections. Ored Recordings is keen to popularize and manifest the artistic potential of traditional music. The creators of the label value Circassian legends, Cossack songs, and the Sufi rituals of Chechnya. They collect field recordings from dinner parties, services of worship and festivals. They are interested in questions of authenticity, personality and canon. The group members give lectures to accompany their musical program, focusing on how local, folk art exists in the modern global information space.