Episode 3: India, Suriname, Iraq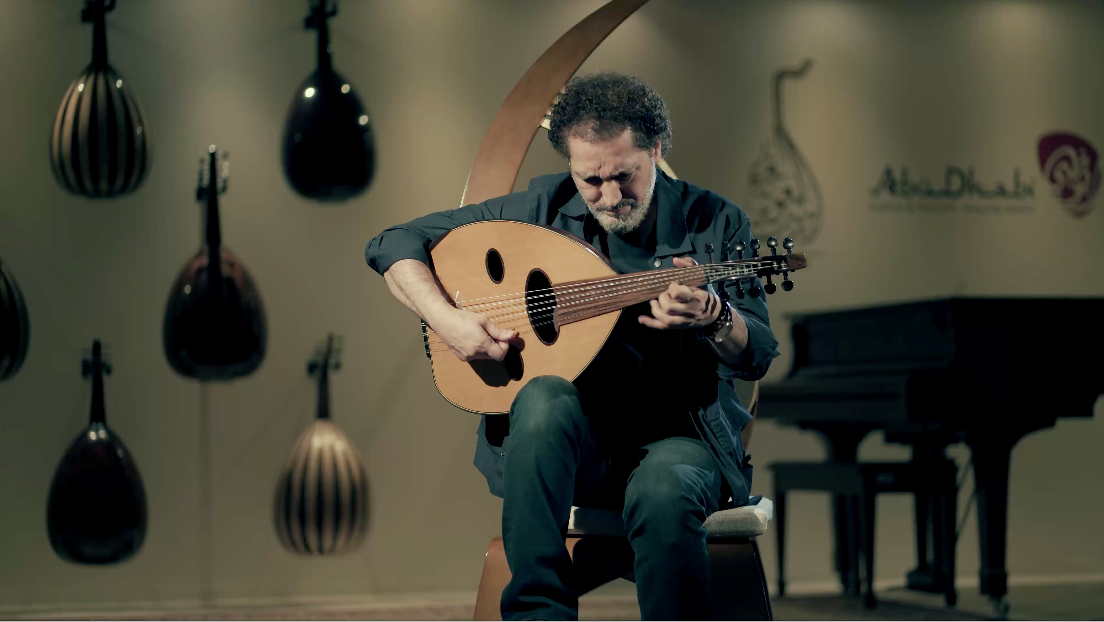 INDIA (1st report) – Reporter: Rana Ghose
The Report
Contemporary electronic music production has served to score the memories of a generation here in India, but with one element strangely absent - voice and vernacular. As Lifafa, Suryakant Sawhney has spent five years exploring uncharted terrain in this part of the world: electronic music that not only speaks in sonics, but also of words and meaning. The audience for this music is unknown. Via an ongoing exploration of Hindi and Urdu, a constant refinement of his own production techniques, and his instinctive take on melody and cadence, this music - spiritual and sensual, familiar and alien - has caught the attention of audiences not just in urban, Anglicised India, but in less obvious corners of this country, and beyond. Undefined and yet familiar, this film presents a compelling insight into what the future of music from this region could be.
The Reporter
Rana Ghose is a curator, economist, writer, and filmmaker. He steers REProduce Artists, a collective of artists, organizers, and content creators that produce interventions in non-traditional spaces that engages with music and video in modular, sequential plays – taking advantage of the aesthetics of spaces as varied as former mills, bakeries, and hotels and producing them into five hour embedded experiences. His doctoral research was on risk construction in a regulatory context, and the underlying dynamics of how we explore uncertainty with regards to new technologies. The theoretical framework of this research underpins his explorations within live music presentation models and how patronage and sponsorship interact within the uncertainty that pop culture engineering presents. His current focus is REPRoduce Live, a live streaming platform inspired by the signature event series he oversees, REProduce Listening Room. He is currently based in New Delhi, India.
SURINAME – Reporter: Tolin Alexander
The Report
Cottica Territory is Now Only in Memory is a short documentary about the Marron music & culture of the Cottica area. After the internal war, many villagers stayed in Moengo on their return from the French refugee camps. Da Tali Malontie, now 85 years old, muses on how, as an eighteen-year-old boy in his village Apintie, he learned to play the talking drum. For him a society that only exists in his memory.
In this Documentary we follow the popular Aleke singer Brayen Doekoe, known as Autar, who wants to put international Suriname on the world map with the Aleke Music. For him Aleke music is not just any music, because it has so much potential to break through internationally like Reggae music. As a result, he wants to continue the legacy of pioneers or singers and musicians of the Aleke from the Cottica area.
The Reporter
Tolin Erwin Alexander is a theater maker and filmmaker. Born and bred Marron he draws inspiration from his roots. He mainly works in Suriname, but also does cross-over projects with other makers in the Netherlands, Latin America and the Caribbean. He is co-director of the IDFA'18 nominated feature film Stones Have Laws. He had recently been trapped in Ecuador by Covid-19 measures, once again he was making a performance with the Ship of Fools. Tolin has been closely linked as artistic director to the Moengo Festival of the Kibii foundation since 2014.

IRAQ – Reporter: Yasser El Sahn & Roula Debes
The Report
We are delighted to share with you this report from Iraqi composer, oud player, poet and humanitarian Naseer Shamma. His story is a remarkable one as his passion and intentions are as pure as his talent. Perhaps the most remarkable aspect to his story finds its roots in the fact that his artistry has quite literally defied crimes against humanity. It is for good reason that he has been named UNESCO's Artist for Peace in 2017. Despite facing cruelties within a dictatorship and the atrocities of war, Mr. Shamma became a loved and unifying figure for the people of Iraq.

Even after a period of unjust imprisonment Mr. Shamma was miraculously let go, because of the pleas of his fans. The fate of the Iraqi people has driven him to purposefully use his passion in ways that channel the heartache that their suffering has brought. Mr. Shamma invests his time and earnings back into helping people through music. He has opened Beit al-Oud, the House of the Oud, in Alexandria, Abu Dubai, Baghdad, Cairo and Karthoum. This is to ensure he can pass on his resilience and teachings through music to people from all walks of life. The schools take an extremely personal approach, to the extent that people who have lost bodyparts in war are still able to learn to play the oud, because Naseer Shamma figures out ways to teach them. It is his hope and ours that this report will inspire you to seek for treasures even where there is torment, however hard this may be at times.
The Reporter
Yasser El Sahn comes with over 25 years of experience in Media Production and TV Experience. He is an Emmy Awards accredited Juror since 2013 and he has worked with many prominent Arabic TV channels such as Arab Radio & TV, JEEM, Baraem TV and beIN Entertainment and distributed regional channels and content worldwide. Yasser has a vast broadcast experience in entertainment that spans 4000 hours, he has also co-produced hundreds of hours with international media players in Europe, Asia and Canada. He has directed a great number of TVCs, corporate videos and documentaries for most prominent Egyptian companies and UAE government entities.