Episode 7: Venezuela, South Africa, India, Spain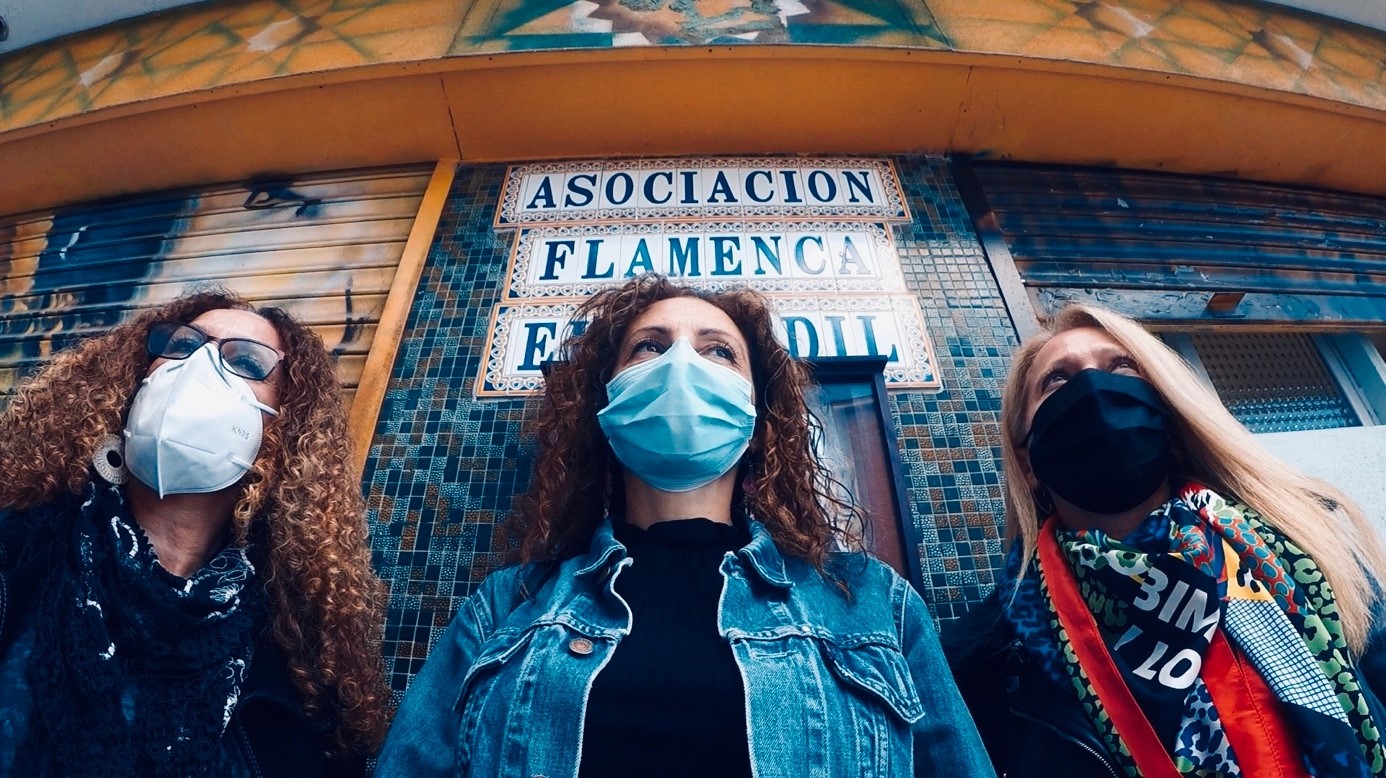 VENEZUELA (3rd report) – Reporter: Trópico 70 Diggin Lab
The Report
In Caracas, Venezuela, one of the Caribbean's most vibrant Salsa countries, musicians continue making art, despite the significant impact of COVID-19 pandemic on the music industry. In this video, trumpeter Angel Peña and percussionists José "Puma" Reina and Luis Felipe Hidalgo talk about their careers, music projects and digital strategies to continue playing salsa and Afro-Venezuelan music with local and international performances on hold because of the coronavirus.
The Reporters
With over 15 years in the music scene, Marcel Márquez, also known as Afroraizz Hi-Fi, began playing dub and dancehall vinyls as a hobby, after road tripping several cities in the United States. Since 2012 he is a full-time DJ in Caracas, deep music lover, vinyl collector and digger, he is dedicated to hunting down rare vinyl records and music in all formats. Marcel is also a researcher and music journalist, founder and director of Trópico 70 Diggin' Lab, a platform for music promotion and research based in Caracas.
Valentina Figuera Martínez is translator, researcher and communications specialist with experience in the fields of culture, arts, contemporary literature and audiovisual translation. Valentina is co-founder, writer and executive producer of Trópico 70 Diggin' Lab and also is dedicated to poetry translation projects for online literary magazines.

SOUTH AFRICA – Reporter: Sibusile Xaba
The Report
Artist Sibusile Xaba sits down with some renowned artists in his city of Pretoria, South Africa, to chat about all things related to art and creativity.
The Reporter
Tseliso Monaheng is a freelancer living and working in Johannesburg. He is interested in what happens when technological innovation meets cultural knowledge production. His video work has been shown online, on terrestrial television, and at international film festivals.
INDIA (2nd report) – Reporter: Rana Ghose
The Report
While contemporary Indian pop culture rarely rewards artistic risk taking, the over 800 million forecasted to own smartphones will likely serve to challenge this. In the face of a pandemic with no real clear end in sight, these devices have become more relevant than ever, particularly as far as how public art engagements can be experienced. Pivoting away from their signature live series, Listening Room, REProduce has been building a DIY streaming platform showcasing - and perhaps by virtue of what the internet affords - an even more tilted view into what kinds of creative possibilities and narratives are present in this country. Sourced from their live transmissions and narrated by their director, Rana Ghose, this short film explores how one artistic collective has coped with the pandemic in the only way they know how.
The Reporter
Rana Ghose is a curator, economist, writer, and filmmaker. He steers REProduce Artists, a collective of artists, organizers, and content creators that produce interventions in non-traditional spaces that engages with music and video in modular, sequential plays – taking advantage of the aesthetics of spaces as varied as former mills, bakeries, and hotels and producing them into five hour embedded experiences. His doctoral research was on risk construction in a regulatory context, and the underlying dynamics of how we explore uncertainty with regards to new technologies. The theoretical framework of this research underpins his explorations within live music presentation models and how patronage and sponsorship interact within the uncertainty that pop culture engineering presents. His current focus is REPRoduce Live, a live streaming platform inspired by the signature event series he oversees, REProduce Listening Room. He is currently based in New Delhi, India.
SPAIN – Reporter: Colectivo Ñingüita
The Report
As a result of the health crisis due to COVID-19, the fractures that accuse the cultural structure of Spain have been revealed. The closure of three months due to confinement, added to the subsequent capacity and space restrictions, has prevented the tablaos from being able to reopen their doors. But not only the tablaos have been affected. Hundreds of artists and schools have also suffered its consequences. The effects of COVID-19 are being devastating for the cultural sector and in this context we asked those interviewed what they think about the future that awaits flamenco. Despite the seriousness of the situation for many people, the answers are encouraging for flamenco. Flamenco, despite everything, will not die.
The Reporter
Colectivo Ñinguita is a multidisciplinary collective of international artists based in Madrid. Coming from Venezuela and Andalusia, we work for the dissemination of root cultures using video, music, conferences and talks. Their motto is to give preference to testimony over speech.