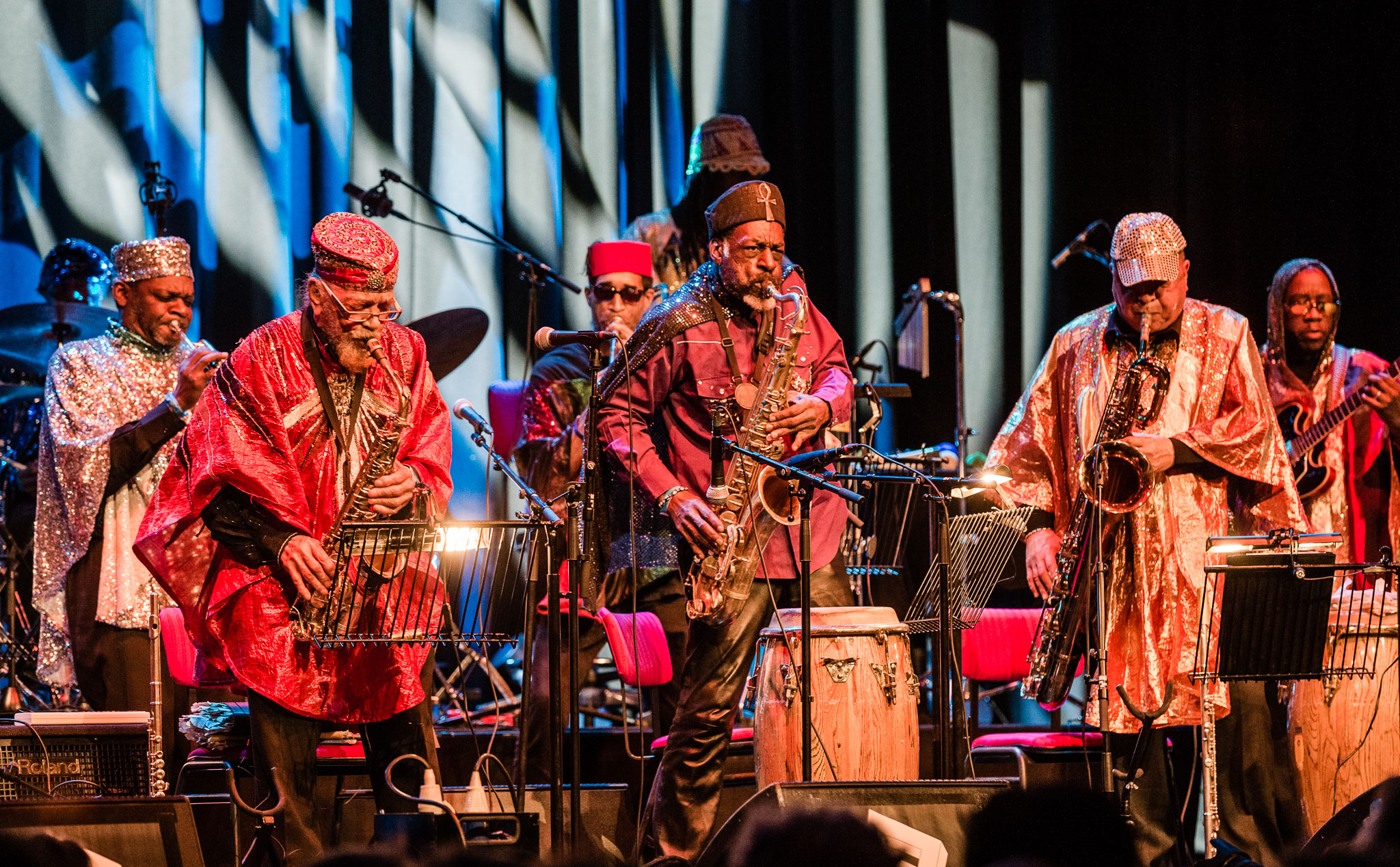 Sun Ra Arkestra - Live at Le Guess Who? 2017
Saturday 09:35 - 09:56
Sunday 21:30 - 21:51
We're pleased to broadcast a video recording of Sun Ra Arkestra's show from LGW17: a cosmic jazz celebration spanning decades of the Sun Ra legacy. The legendary Arkestra isn't so much an ensemble as it is an ideology passed on from generation to generation. Founder Sun Ra (visionary pianist, poet, electronica pioneer and composer Herman Blount), derived from the planet Saturn, built a unique universe where jazz and spirituality converged. Marshall Allen, involved in Sun Ra since 1958, took over the lead after the death of Sun Ra in 1993. Under Allen's guidance, the Arkestra continues to ascend towards parts unknown.
Fun fact: during soundcheck the band realized an instrument was missing, because a wrong baritone saxophone was delivered. Our team hunted the sax last minute, finding one from Jan Dekker, who plays for Blaudzun. Turns out that years before, Jan's trumpet was lost in New York, and then found right by Sun Ra Arkestra's bass player. That night, all the way from New York to Utrecht, Sun Ra Arkestra performed on Jan's baritone saxophone, bringing it full circle.
Photography by Ben Houdijk.