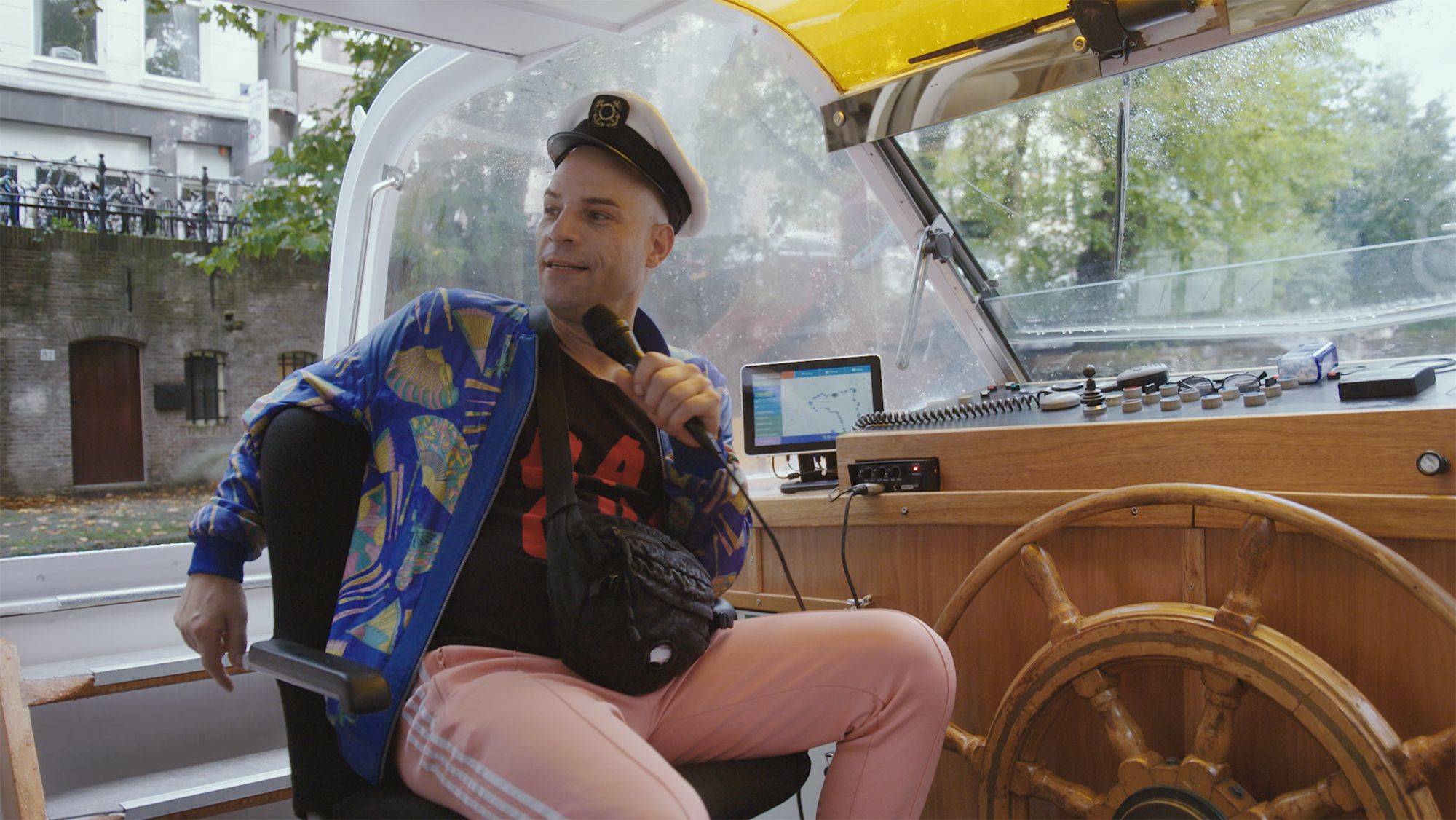 Vunk On Vacation
Friday 19:00 - 19:13 (Episode 1)
Saturday 05:00 - 05:13 (Episode 1 - Rerun)
Saturday 09:15 - 09:31 (Episode 2)
Saturday 18:30 - 18:42 (Episode 3)
Sunday 01:20 - 01:35 (Episode 2 - Rerun)
Sunday 05:00 - 05:13 (Episode 3 - Rerun)
Sunday 14:30 - 14:50 (Episode 4)
Sunday 23:15 - 23:28 (Episode 4 - Rerun)
David Vunk is a DJ, producer, record label owner, passionate vinyl collector, and known as the "true beast of the harbour city", with DJ sets ranging from Acid Techno to Italo Disco. Now, David Vunk becomes the host of our alternative travel show Vunk On Vacation, made in collaboration with Dutch music publication Front.
This year, Utrecht will have to miss the beloved Le Guess Who? visitors who travel across the world each year to visit the festival. At the same time, LGW won't be able to share all the goodness the festival's local environment has to offer. That's why we've asked David Vunk to act as a travel guide for everybody watching LGW ON from their couch.
The extravagant DJ travels from Rotterdam to Utrecht, to visit iconic places in the city and check in with Utrechtian entrepreneurs — including Punk Pizza, brewpub De Kromme Haring, Broodje Mario and record store Dig It! — to see how they are managing in current times. David also takes his first steps into the Arabic language at De Voorkamer, learns everything there is to know about making coffee at The Village, and participates in a Chinese dancing lesson organized by Stichting 't Zonnetje.
As a digital alternative to Le Mini Who?, David hosts live sessions with Dutch artists on exciting locations in Utrecht, including the joyous, psychedelic journey that is Conjunto Papa Upa; Amsterdam's upcoming noise rockers a fungus; Utrecht's Oud player Nawras Altaky; and voice artist Greetje Bijma in collaboration with leftfield producer Oceanic.