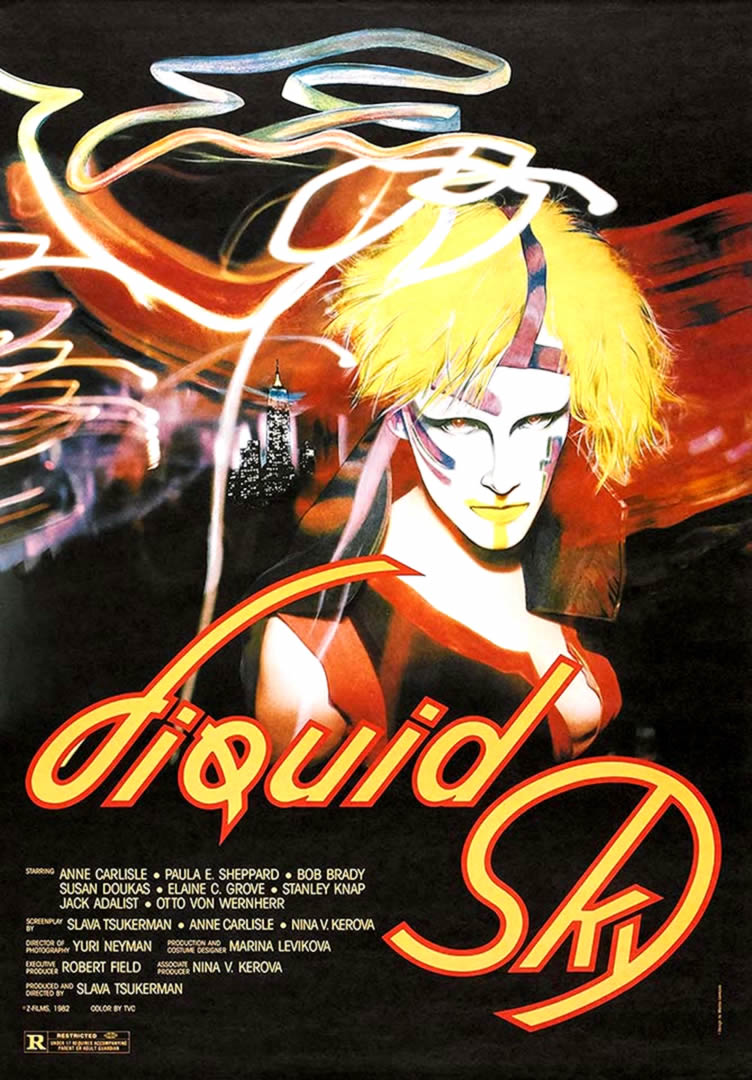 Liquid Sky – curated by Lucrecia Dalt
Described as "outrageous fun", Liquid Sky (1982) is a movie featuring an alien invading New York's punk subculture to seek an opiate released by the brain during orgasm. The alien observes and follows two bizarre, drug-addicted models, Margaret and Jimmy (both interpreted by co-writer Anne Carlisle).
The film was written and directed by Slava Tsukerman, who also composed the music, and it is considered to be one of the formative forces of indie film production. "The most perversely beautiful, science-fiction movie ever made", as the media described it, was also very influential for the electroclash club scene of the early 2000s.