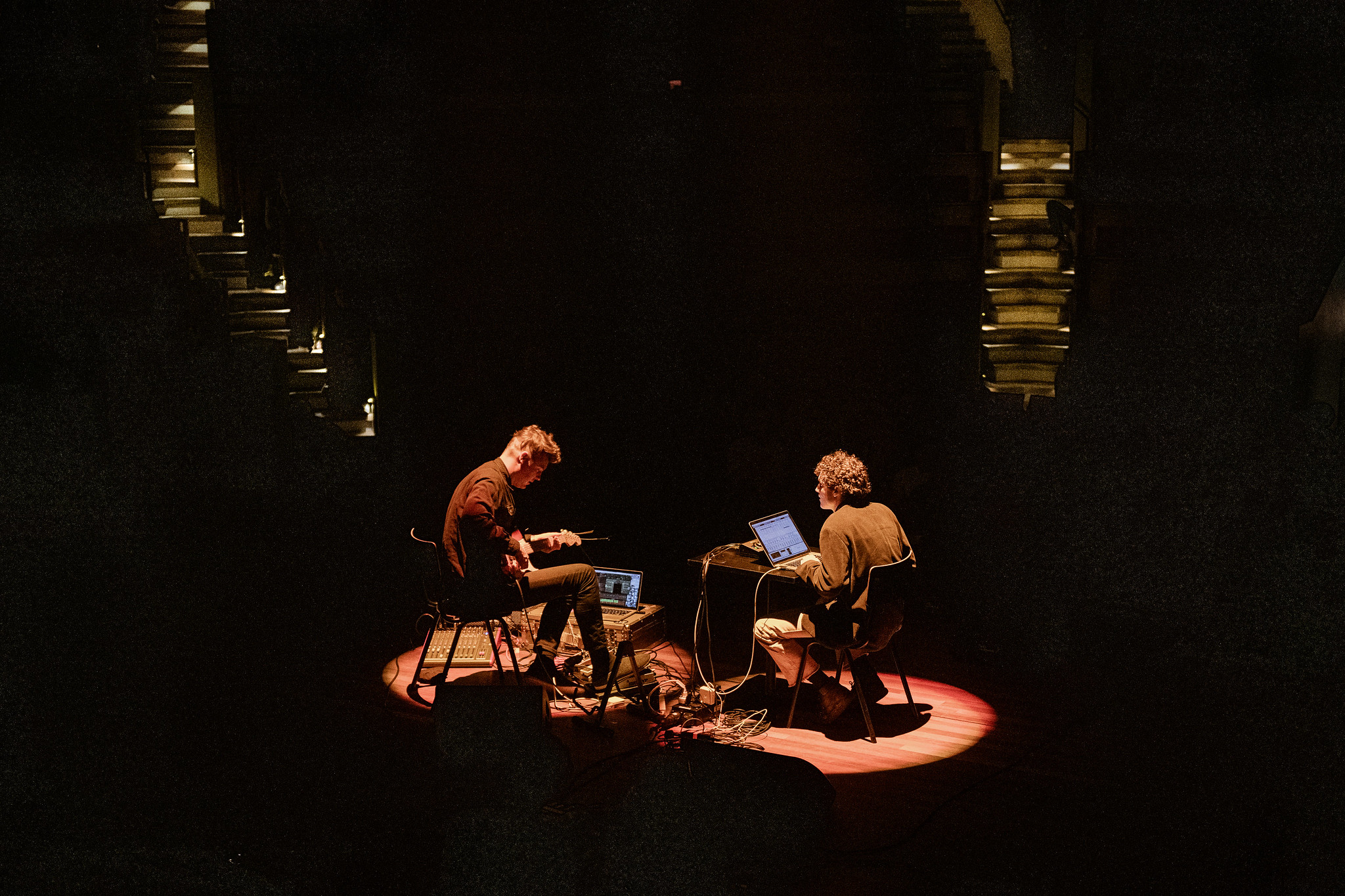 AEAEA (Nicolas Jaar x Patrick Higgins) - Live at Le Guess Who? 2019
Saturday 01:02 - 01:20
Saturday 21:00 - 21:17
Sunday 18:35 - 18:53
Le Guess Who? is proud to present the live premiere of a collaboration between two of today's most acclaimed musical visionaries and explorers. AEAEA is the new duo comprising composers and performers Patrick Higgins and Nicolas Jaar, premiered at LGW19.
Utilizing instrumental performance and live digital resampling, the group develops immersive musical environments—sonorous desert islands that both react to, and redevelop against, the live compositions. Both Higgins and Jaar use computer processes to resample and reprocess each other's instruments in real time, unfolding a new vision of modern ritual music and electro-acoustic experimentation.
Photography by Jelmer de Haas.