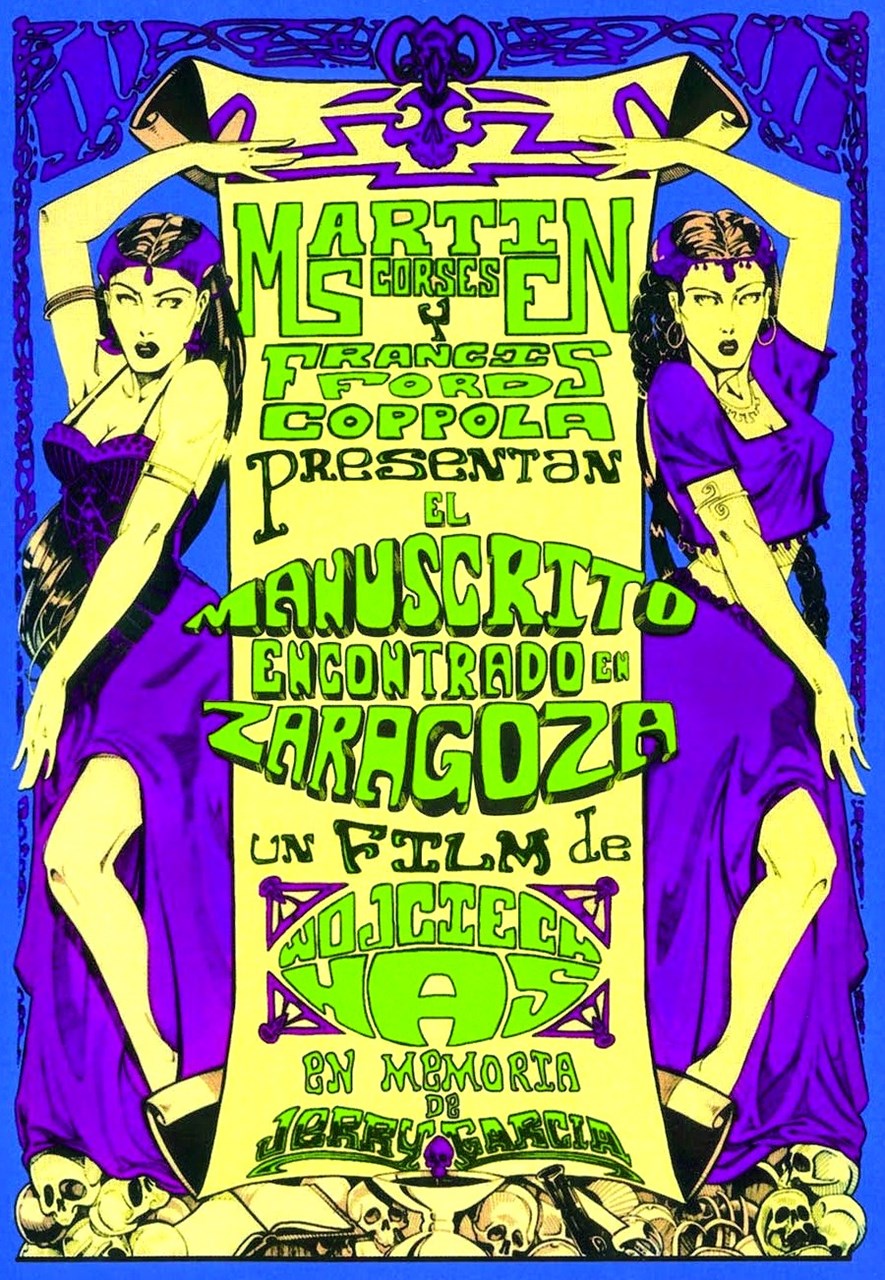 The Saragossa Manuscript – curated by John Dwyer (Thee Oh Sees)
The Saragossa Manuscript is a film adaptation from 1964 by Polish director Wojciech Has. During the Napoleonic Wars, two officers from rival armies meet in Saragossa by chance, both guided by a book. It narrates the tales of Alfonso van Worden, a captain trying to reach Madrid, but who finds obstacles in two princesses, a cunning hermit and the Spanish Inquisition.
The film uses a surrealist and expressionist image composition and a non-linear narrative structure that served as an inspiration for directors and artists such as Martin Scorsese, Francis Ford Coppola, Luis Buñuel, Lars von Trier and Jerry García (Grateful Dead).